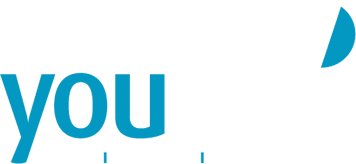 What are you looking for?
Live from the blog
Dispense de certificat médical pour le 1er jour d'incapacité: exception possible pour certaines PME
Access to Belgian labour market as self-employed for Ukrainian nationals with temporary protection status
Le samedi un jour ouvrable ? Pas de précipitation !
Assurance groupe en branche 21 : le taux d'intérêt technique maximum est maintenu à 2%
Durée du travail: la Cour de cassation précise la notion de poste de direction ou de confiance
Colloque Anthémis : Aspects sociaux de la réorganisation des entreprises en difficulté
Attention aux nouvelles règles applicables en cas d'« exploitation » d'une œuvre protégée par le droit d'auteur
Masterclass HU-MENTIS ACADEMY
Succession de statuts ouvrier et employé depuis 2014: comment calculer le préavis ?
Les aménagements raisonnables demandés doivent être en lien avec le handicap !
About us
Younity is a law firm specializing in the legal aspects of human resources both in the private and public sector. We deal with matters relating to individual and collective labour law, pensions, income tax or questions with respect to new technologies in the working environment.
About us
Our events
Gestion des relations sociales : Le cadre légal de la concertation sociale et du dialogue interprofessionnel. (Jean-Philippe CORDIER et Aurore GUERIT)
Analyse pratique du trajet de réintégration : quelles hypothèses, quels processus et quelles conséquences administratives ? (Laurence MARKEY)
Votre leadership face au dialogue social (Masterclass). (Jean-Philippe CORDIER et Aurore GUERIT)
Réintégration des malades de longue durée. (Laurence MARKEY)
Gestion des relations sociales : La concertation sociale dans le secteur public, cadre légal et témoignage. (Laurence MARKEY)