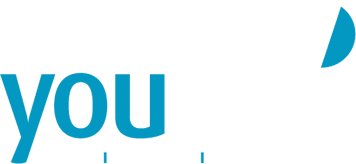 What are you looking for?
Live from the blog
Younity werft aan : Advocaat-stagiair 0-2 jaar ervaring – Arbeidsrecht en GDPR
CP 200: L'accord relatif au pouvoir d'achat pose la deadline du 30 novembre 2021 pour l'employeur souhaitant traduire l'augmentation de salaire par l'octroi d'un avantage équivalent
PC 200: Koopkrachtakkoord voorziet 30 november 2021 als deadline voor de omzetting van de loonsverhoging in een gelijkwaardig voordeel
Younity recrute pour son Equipe Pension!
Télétravail obligatoire : n'oubliez pas la déclaration mensuelle à l'ONSS !
FSMA : publication d'un rapport sur l'indépendance de la fonction actuarielle dans les institutions de retraite professionnelle (IRP)
Le Codeco a tranché ce mercredi : retour du télétravail obligatoire 4 jours par semaine
Retour du télétravail obligatoire – la présence au bureau fortement réduite
Un projet de loi exécutant l'accord social dans le cadre des négociations interprofessionnelles pour la période 2021-2022 a été déposé à la Chambre
Le secret professionnel des conseillers en prévention aspects psychosociaux et des personnes de confiance : un nouvel article est paru
About us
Younity is a law firm specializing in the legal aspects of human resources both in the private and public sector. We deal with matters relating to individual and collective labour law, pensions, income tax or questions with respect to new technologies in the working environment.
About us
Our events
Surveillance de la santé des travailleurs : vos droits et obligations. (Laurence MARKEY et Manon DENIS)
Lanceurs d'alerte. (Nicolas ROLAND)
Les relations collectives dans le secteur public. (Laurence MARKEY)