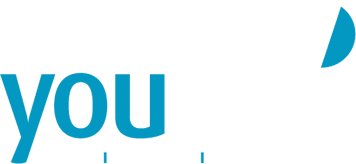 What are you looking for?
Live from the blog
Fin possible du chômage temporaire pour force majeure corona au 1er juillet : les partenaires sociaux sont divisés
Younity recrute un(e) AVOCAT(E) EN DROIT DU TRAVAIL
Contrôles éclair par les services d'inspection sociale en ce mois de mai
Diminution significative de la durée moyenne d'une procédure « Loi Renault » (licenciement collectif)
Que faire de la messagerie électronique d'un ancien collaborateur/administrateur ?  
Fonds solidarisé des pensions : réforme en cours et nouveau projet de loi
Le véhicule d'un de mes travailleurs est accidenté alors qu'il est correctement stationné. Puis-je retenir le montant de la franchise sur sa rémunération ?
Un employeur peut-il refuser un candidat sur la base de son lien de parenté avec un membre du personnel ?
Younity once again ranked as leading firm
Gestion administrative des petits montants de pension complémentaire : le CNT propose une solution
About us
Younity is a law firm specializing in the legal aspects of human resources both in the private and public sector. We deal with matters relating to individual and collective labour law, pensions, income tax or questions with respect to new technologies in the working environment.
About us
Our events
Les aspects juridiques de l'absentéisme. (Laurence MARKEY)
Management de la chaîne de services : Quand le RGPD se mêle de vos contrats ! (Nicolas ROLAND)
Lanceurs d'alerte : Que faut-il mettre en place à la suite de la Directive whistleblowing en droit belge ? (Nicolas ROLAND)
La réforme du marché du travail : A quoi s'attendre ? (Jean-Philippe CORDIER, Kevin DELLA SELVA et Aurore GUERIT)